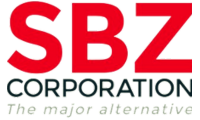 SBZ Corporation reached out to Interim Recruit's sister company, FD Recruit to find a highly experienced Interim CFO.
Download Full Case Study
Client Requirement
When SBZ Corporation started growing very rapidly, they urgently needed to recruit an Interim CFO.
The company, which specialises in formulating, manufacturing and supplying additives to the global fuel and lubricant markets, wanted an efficient recruitment process so could fill the role quickly.
They needed someone with experience and connections, and who had previously worked in a senior role.
"Using FD Recruit made my life very easy. The most important benefit of using them was how focused their search was."
Key Achievements
Having reached a point where the business was growing so rapidly, SBZ Corporation reached out to FD Recruit to find a highly experienced Interim CFO.
SBZ needed to fill the position quickly, whilst also ensuring the successful candidate was the right fit for the company; which is exactly what FD Recruit did.
The CEO of SBZ found the recruitment process extremely easy, efficient and professional, and would definitely recommend FD Recruit to anyone looking for a Finance Director or CFO.
The successful candidate is already helping to move the business forward, and is now a permanent member of the team
To view the full case study, please click 'Read More'.
Read More