CFO Salary Survey
Our salary survey has been put together in order to help companies or candidates decide what the market rate is for a CFO within 53 UK regions.
Download CFO Salary Guide Now
CFO Salary Guide
Our salary survey has been put together in order to help companies or candidates decide what the market rate is for a Chief Financial Officer within 53 UK regions. For smaller businesses, please see our Finance Director salary guide.
When deciding what salary to pay you should always seek expert advice from a specialist FD or CFO recruitment professional who will be able to advise on any latest trends. The CFO salary guide is just that (a guide) and when deciding what to pay there are many factors that will impact where your salary should be in relation to the average. Such factors can be:
The sector, some industries pay more than others
The exact geographical location of the role within the region
The overall calibre of candidate required for the position
A shortage or oversupply of candidates
Prior experience in a similar role
Qualifications of the candidates
Whether the candidate is being enticed from their existing position
The additional benefits you offer
Certain additional personality traits
Personal salary expectations of a particular candidate
Our UK CFO Salary Guide is split into 53 regions and can be downloaded via the link below.
Benefits for a CFO usually vary but on the whole include car, contributory pension, healthcare, and bonus. Factors that will affect individual results will be: years of experience, qualifications, variations within a region, and individual organisational complexities. The results are to be used as a guide only and specialist advice should be taken on an individual basis.
Chief Financial Officer Salaries – Industry Variations
The salary survey averages are dissected by company size and taken from CFOs across all sectors.
The top contributing CFOs' sectors were: Healthcare, Oil & Gas, Energy & Utilities, Commodities, Financial Services, Biotech & Pharmaceuticals, Media, Professional Services (Legal, PR & Marketing), Technology & IT, Transport, Service Sector, Leisure & Hospitality, Retail, E-Commerce & Apparel, Manufacturing & Engineering, Construction, Distribution & Logistics, Travel, Waste & Recycling, Charities & Not for Profit and Public Sector.
In addition to the CFO salary guide download, we have sector-specific insights and averages. If you are a client placing your vacancy with us, we would be more than happy to discuss industry-specific salary variations.
Video: Finance Director & CFO Salary Guide
Please see the below video for salary bands…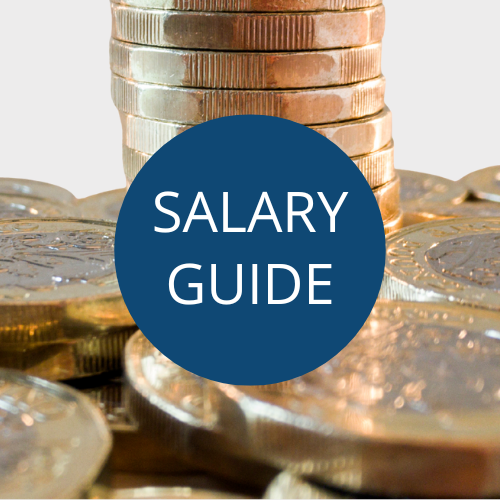 Discover what businesses are paying their staff based on size and location
Download Now